Order ticketLaura Fygi met Trio Galantes dinnershow in dit hotel!
Fletcher Hotel-Restaurant De Wageningsche Berg, 26 November 2022
From 18:00 up to and including 22:15 Hour.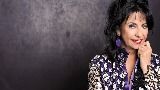 ✦ Laura Fygi met Trio Galantes Amsterdam (A Latin Romance) dinnershow komt naar Wageningen! ✦
Jazz diva Laura Fygi heeft inmiddels met begeleidingsorkesten in alle vormen opgetreden. Van symfonie orkesten tot big bands en iedere combinatie brengt weer een nieuw geluid. Laat u dit keer betoveren door Laura Fygi met Trio Galantes dinnershow in Wageningen.
Niet zo lang geleden maakte Laura kennis met 3 gepassioneerde Zuid-Amerikaanse muzikanten die samen Trio Galantes vormen. De klassiek geschoolde musici Alvaro Pinto Lyon uit Chili, Humberto Albores Martinez uit Mexico en Augusto Valença uit Brazilië.
Ze bleken veel van dezelfde songs op hun repertoire te hebben en toen ze die eens bij toeval samen gingen zingen bleken hun stemmen en instrumenten geweldig bij elkaar te passen. Een aantal probeer-sessies volgden, het enthousiasme groeide en nu is er een avondvullend programma! Voor de concerten wordt het trio uitgebreid met een, uiteraard Zuid-Amerikaanse percussionist: Enrique Firpi uit Uruguay.
Een heerlijk programma voor iedereen die van romantische latin klanken houdt maar ook van de bekendere jazz stukken want die komen ook zeker aan bod.
- Deuren open: 18:00 uur
- Aanvang programma: 18:30 uur
- Dinnershow
- Inclusief meet and greet/signeersessie na concert
Verschillende tickets:
- Ticket dinnershow €99,- p.p. 
- 2-Daags arrangement €149,- p.p.

Extra bij te boeken vanaf €15,-:
Extra opties 2-Daags arrangement:
- Early Check-In
- Lazy Day
- Fletcher Borrelplank (2 pers.)
Tickets & Meer Informatie:
► Aan de balie van Fletcher Hotel-Restaurant De Wageningsche Berg
► Via de website: https://bit.ly/308joB9
Voor tickets en/of meer informatie zie https://www.fletcherevents.nl/event/laura-fygi/laura-fygi-met-trio-galantes-wageningen/